Disable Nginx Server Header
💡 You can tell Nginx to not reveal its version number to client responses. The less information an attacker has on your system, the better.

👉🏼 Set "server_tokens" value to "off" in the main http directive.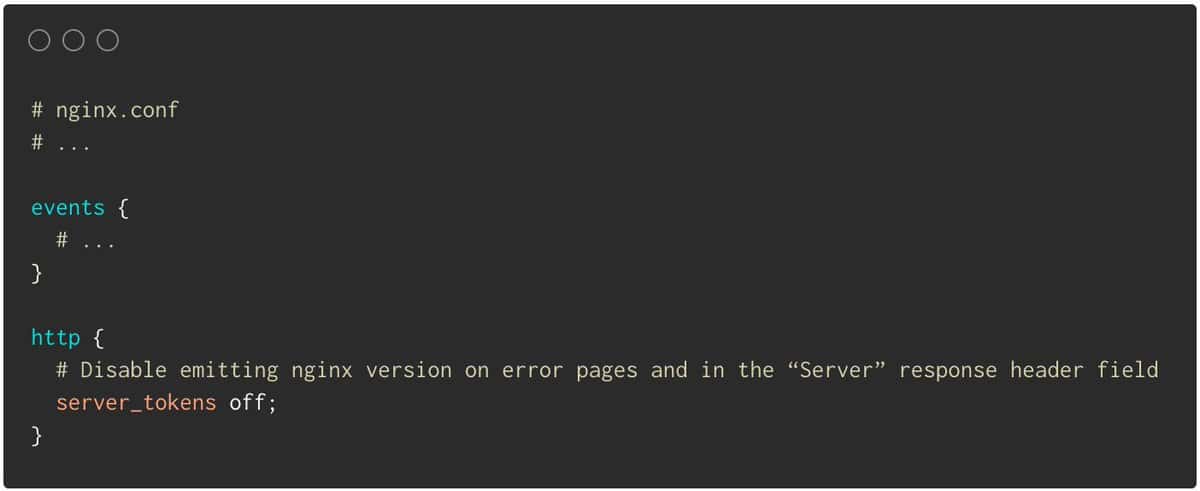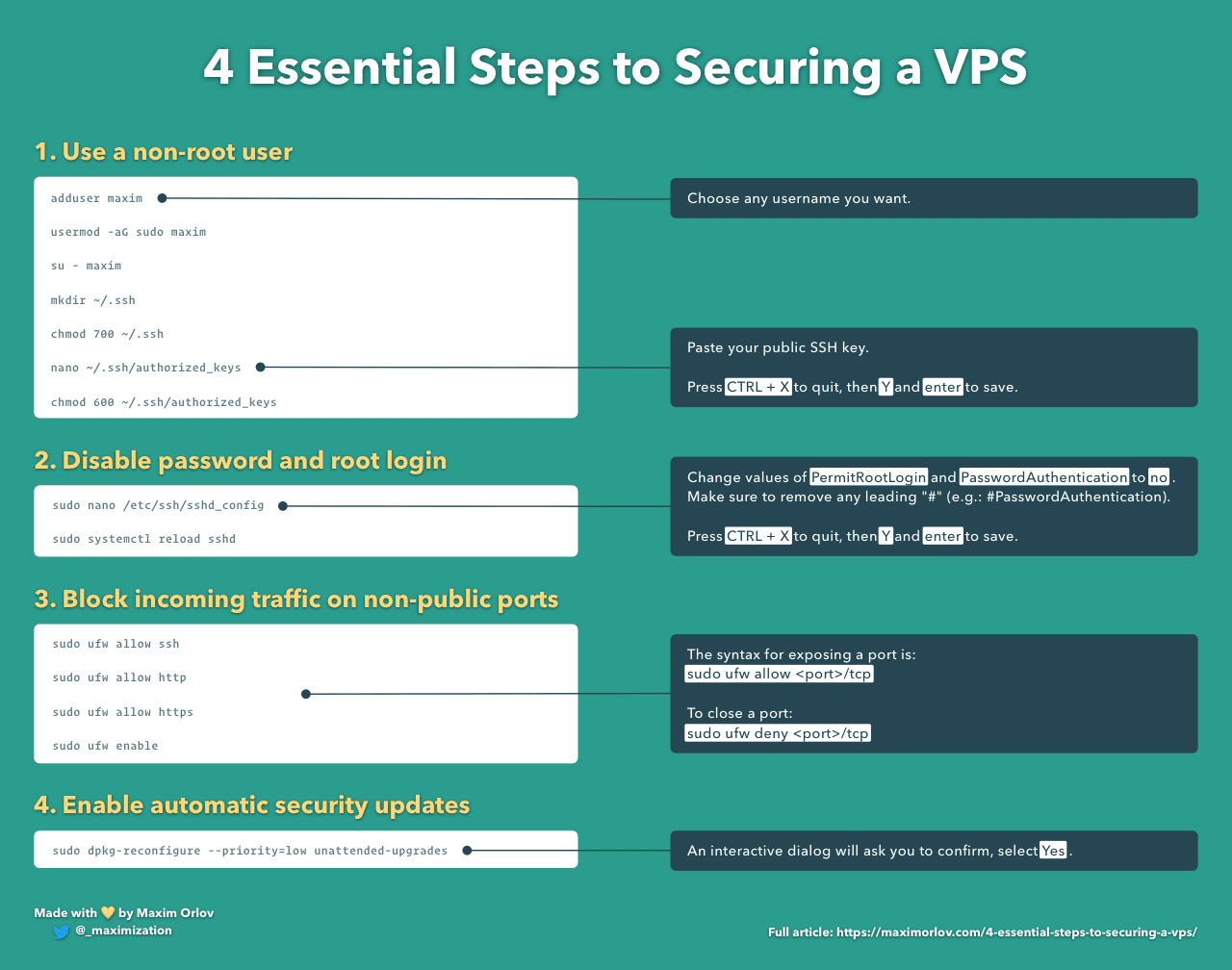 Download the VPS Security Cheatsheet
No spam! 🙅🏻‍♀️ Unsubscribe at any time.