Quick Server for Incoming Webhooks
💡 Need a quick way to process incoming webhooks?

👉🏼 Webhook allows you to easily create HTTP endpoints (hooks), which you can use to execute commands. Useful if you're configuring auto-deployments from a repository.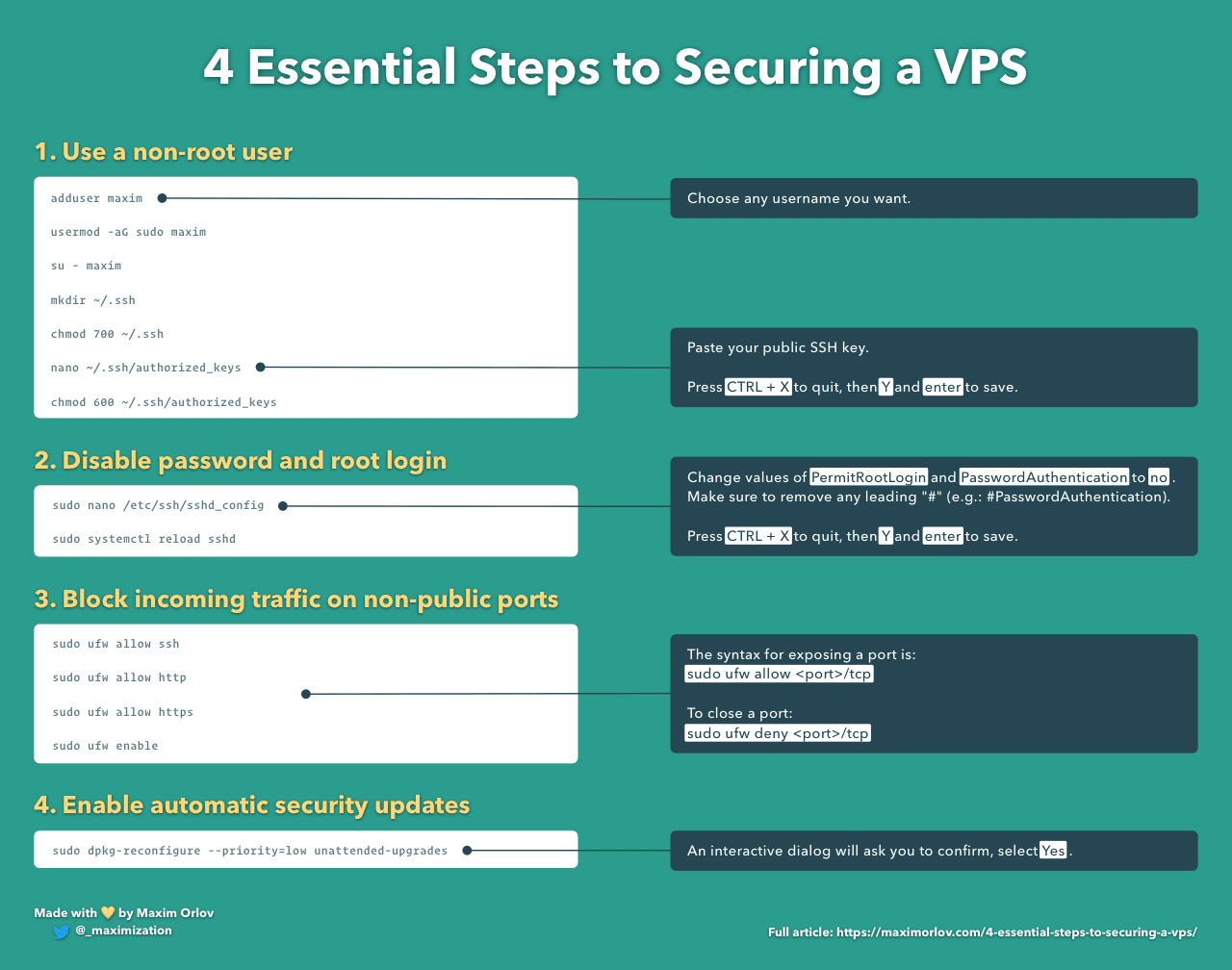 Download the VPS Security Cheatsheet
No spam! 🙅🏻‍♀️ Unsubscribe at any time.