Sites-Available vs Sites-Enabled in Nginx
💡 Nginx on Linux makes use of symlinks in a smart way to enable site configurations.

👉🏼 "sites-available" folder holds all your site configurations. In the "sites-enabled" folder you create symlinks to the previous folder for the sites you wish to enable.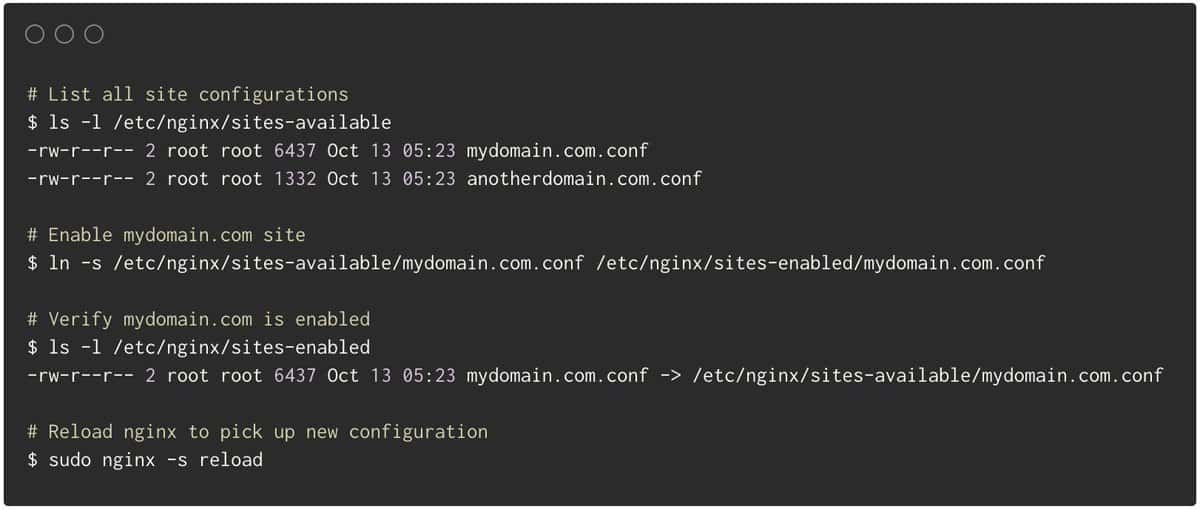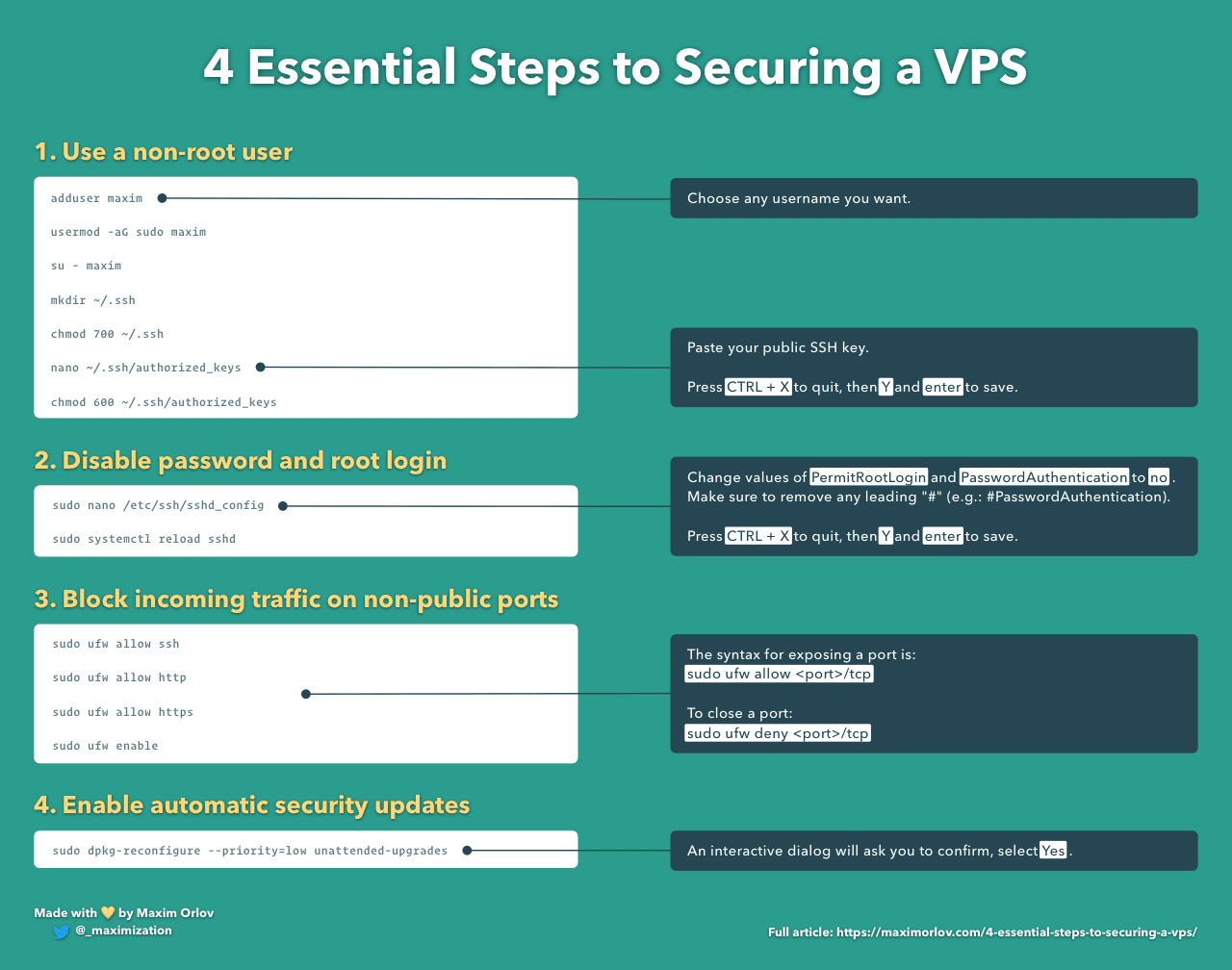 Download the VPS Security Cheatsheet
No spam! 🙅🏻‍♀️ Unsubscribe at any time.