Update Packages on Ubuntu
💡 First thing I do on a new VPS instance is to update all packages for the latest security & bug fixes:

➡️ apt update && apt upgrade

What commands do you run on a fresh new server?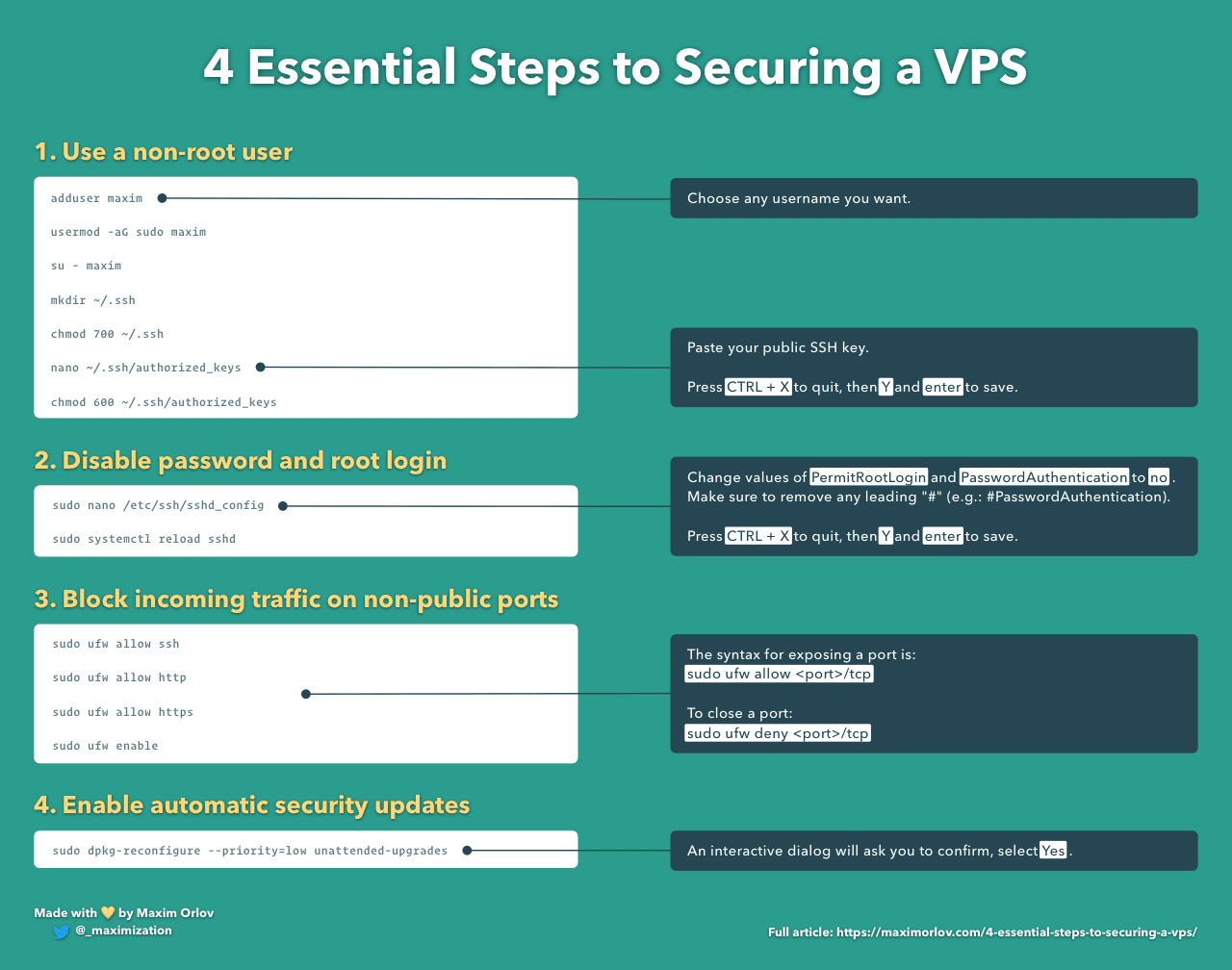 Download the VPS Security Cheatsheet
No spam! 🙅🏻‍♀️ Unsubscribe at any time.